Sharing Code with Windows 8 and Windows Phone 8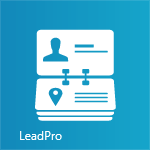 Another great day at VSLive in Las Vegas. Today was the really fun, and geeky, talk for me were we dive into some of the internals of Reference Assemblies and Type Forwarding that make Portable Class Libraries possible. You never know what you will find when you crack open ILDASM and start poking around. In addition I showed some neat tricks involving Windows 8 and Windows Phone 8 apps using my LeadPro app as a demo.
As with all my demos here at VSLive the all the code is available on GitHub at http://github.com/bendewey/LeadPro, you can also see all my slides here.
Thanks again to anyone who came out. I'd love to hear from you if you have any comments about my session or if you are writing apps. Feel free to add a comment here or reach out to me directly.
Related Posts