This week was extremely busy, most memorable of all was a unique opportunity to travel with three people whom I consider to be celebraties. I've listened to the DotNetRocks podcast for many year, and I jumped at the opportunity to see them record live at the Visual Studio 2010 launch event in New York City.  Luckily for me I was selected as their ride along winner and the day that followed was something that I'll remember for a long time.
Carl and Richard picked me up bright and early to head out on our jorney to Richmond, VA.  We had a long 6 hour drive ahead of us and with 12 shows under their belt I was amazed at the stamina and enthusiasm to hit the open road.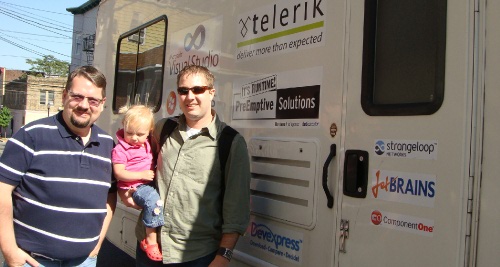 As we began our trip down the New Jersey Turnpike I spoke at length with Lawrence Ryan (announcer for Dot Net Rocks)  about the trials and tribulations of consulting.  At our first rest stop, Richard changed position from navigator to passenger and I was able to inundate him with questions about performance testing in relation to one of my current projects.  A topic which was inspired by Richard's presentation the night before about the new load testing features in Visual Studio 2010.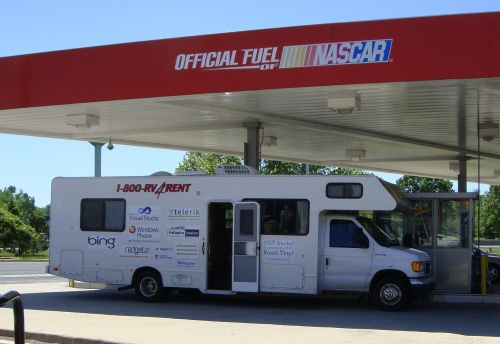 We stopped for lunch at a little BBQ spot in Baltimore after a recommendation from one of the DotNetRock's fans who had been following us on twitter and the tracker application that was built specifically for this event using Siverlight and Bing Maps.  Although I enjoyed the food, I couldn't help imagine the home cooked BBQ for which Richard is famous for.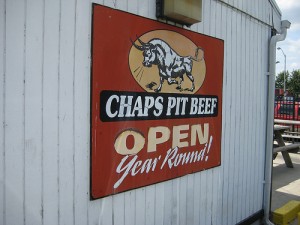 After a full meal and a coma setting in we continued on our round-a-bout way through baltimore.  We passed by my hometown of Northern Virginia and straight down Interstate 95 (a trip I have taken many times in my life).  Along the way I had the opportunity to acquire recommendations from the experts about microphones and various other sound equipment, which I plan on using to produce screencasts in the future.  I was amazed to learn about the level of effort that goes into creating the DotNetRocks show twice every week.
After a brief stop at our hotel to pickup our secret guests, I learned it was going to be a crazy night.  Tonight's guests would reunite the infamous Monday's crew.  Although the actual interview was relatively tame, I was able to communicate closely with everyone and get a feel for what life is (was) like on the Monday's set. 
As my day 2 and Carl and Richard's day 18 came to a close we wound down with dinner and drinks with crew and some community leaders in VA, while Lawrence (the unsung hero) stayed behind in the RV to edit the show recorded less than an hour earlier.
With my alarm set for a 5:30am and a truely amazing day behind me it was off to bed.  Thanks to everyone who made this day such an amazing experience, one I'm sure I will cherish for quite a while.